To get the latest status of your delivery, please enter your tracking number below.
For any additional inquiries, please contact support and one of our team members will be ready to assist you.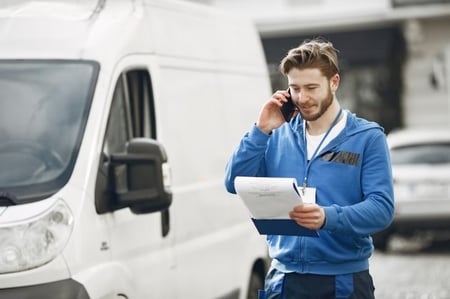 To speak with a customer service team member, please call (708) 316-9793 during our listed hours of operation:
Monday-Friday: 8a.m. – 8:00p.m. CT
Saturday: 8a.m.- 6p.m. CT
You can also send us an email at any time to customer_support@bettertrucks.com or use our virtual chat assistant in the lower right corner of your screen.
Our customer service call center is closed on the 4th of July, Christmas Day, New Year's Day, and Thanksgiving Day.
FREQUENTLY

ASKED QUESTIONS
HOW CAN I TRACK MY PACKAGE?
Please enter your tracking number at the top of this page.
WHAT TIMES WILL A PACKAGE BE DELIVERED?
Our drivers typically deliver between 8 a.m. and 10 p.m.
THE TRACKING PAGE SAYS A DELIVERY WAS ATTEMPTED BUT NO ONE RANG MY DOORBELL. WHAT HAPPENED?
There are several reasons this may happen including that the address could not be found, an apartment number is missing, or access is limited due to a gate or door code. Please contact our Customer Support team to determine a resolution.
There are several ways to contact us:
Email: customer_support@bettertrucks.com
Chat: Click the Help icon at the bottom-right corner of your screen.
Call: (708) 316-9793
THE TRACKING SAYS YOU ATTEMPTED A DELIVERY BUT A SIGNATURE IS REQUIRED. WHAT DO I DO NOW?
Some deliveries require a photo ID and signature, so someone over the age of 21 must be present to accept the package. If we attempt a delivery and you are unable to be home, we will try again. If you have questions, please contact our Customer Support team and they are happy to help.
MY PACKAGE IS LATE. WHERE IS IT?
There are times when a package may be delayed getting to Better Trucks from the shipper, or weather or other extenuating circumstances may delay delivery. Track your package on our tracking page or contact our Customer Support if you have additional questions.
CAN I PICK UP MY PACKAGE?
In certain cities we do offer pick up options. Please contact Customer Support to discuss pick up options in your area.